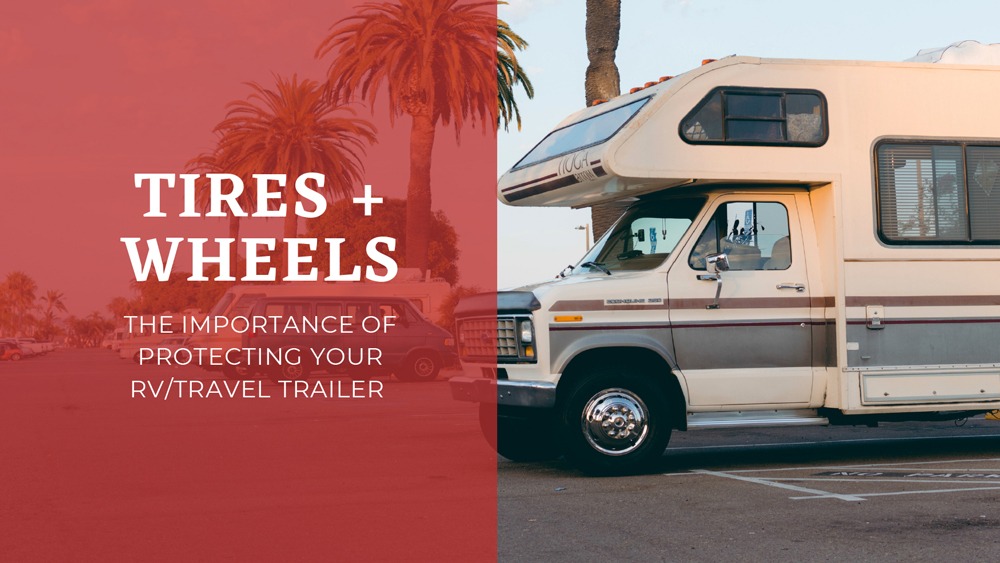 TIRE + WHEEL PROTECTION
RV'S & TRAVEL TRAILERS | Brought to you by Safe-Guard
When planing to travel and hit the open road, there's no real way to prepare ourselves for the unexpected hazards that can often fill the open road.
Did you know that Safe-Guard offers coverage for up to 7 years in the event that your tires or wheels are damaged due to covered road hazards?
Benefits of Tire & Wheel Protection with Safe-Guard:
Repair or replacement of a flat tire if structurally damaged due to a covered road hazard, up to $350 per tire replacement.
Repair or replacement of a wheel if road hazard damage prevents the wheel from sealing to the tire or maintaining the tire manufacturer's air pressure specifications, up to $600 per wheel replacement.
Coverage of approved costs associated with the repair or replacement of tires and/or wheels, including labor charges, mounting, balancing, valve stems and taxes, up to $20 per occurrence.
Covers replacement of aftermarket tires and wheels during the Agreement term if they meet the manufacturer's size specifications.
Towing expenses reimbursed up to $100 per occurrence in the event of covered road hazard damage.
No maximum number of occurrences.
Tire & Wheel Protection coverage is also extended to the vehicle towing the covered RV/Trailer or to the vehicle being towed by the covered RV/Trailer at the time that the tire/wheel damage occurs.
Your tires and wheels are the only parts of your vehicle that come in contact with the road.  Be prepared for road hazard damage with Tire & Wheel Protection.
Certain exclusions may apply.  For full coverage details about Safe-Guard Protection contact our dealership today: 1-616-997-8888